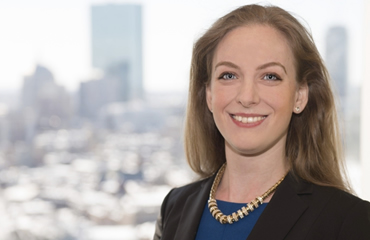 Dr. Rebecca S. Hock is a psychiatric epidemiologist and a Research Fellow in the Department of Psychiatry. Her research focuses on mental health in underserved populations globally, with a particular interest in family factors influencing risk and resilience in youth and family-based interventions to promote youth mental health.

Dr. Hock works with a team in Barbados, under the direction of Dr. Janina Galler, to investigate the impact of early adversity (abuse, neglect, malnutrition) on mental health outcomes as well as potential transgenerational transmission. She is interested in identifying biological and psychosocial mechanisms along these pathways with the aim of developing prevention strategies.
More About Dr. Rebecca S. Hock, Postdoctoral Clinical Research Fellow
Dr. Hock also collaborates with researchers at Addis Ababa University (AAU) on studies pertaining to the course of severe mental illness and impact on immediate family members in Butajira, Ethiopia and teaches epidemiology to PhD students at AAU.

Dr. Hock's prior research has addressed the nature of parenting in Cebu, Philippines, and associations between parenting styles and mental health outcomes of emerging adult offspring. She has also studied potential contributors to the etiology of adolescent depression, ways to improve cost-effective access to mental health treatment for underserved populations, and methods in cross-cultural mental health research.

In addition to her research, Dr. Hock has been active in advocating for increased global recognition of mental health as a public health priority. She has co-authored several published commentaries, spoken at a global mental health conference in Cape Town, South Africa, and participated in the mhGAP Forum in Geneva, Switzerland.

Dr. Hock is a graduate of the Johns Hopkins Bloomberg School of Public Health, where she was funded by a National Institute of Health (NIH) psychiatric epidemiology training grant. Dr. Hock is a recipient of a Global Health Field Research Award from the Johns Hopkins Center for Global Health, a Diversity Recognition Award from the Johns Hopkins Institutions Diversity Leadership Council, and the Paul V. Lemkau Scholarship Fund, awarded to a Department of Mental Health student who has made a significant difference in the community life of the Department.