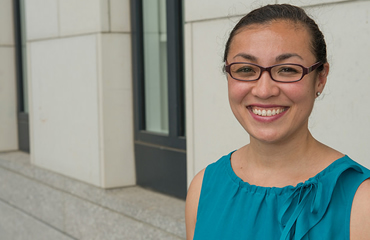 Dr. Lauren C. Ng is an Assistant Professor at Boston University School of Medicine and staff psychologist at Boston Medical Center.
Her work focuses on the psychological impact of war, conflict, and daily hardships on children and families, risk and resilience factors in child and adolescent global mental health, and the development and assessment of culturally-appropriate evidence-based interventions for trauma and its correlates.
More About Dr. Ng, Associate Member
Dr. Ng is currently funded by a 5-year K23 award from NIMH to assess the feasibility, effectiveness, and implementation of an evidence-based intervention for PTSD in patients with SMI in rural Ethiopian primary care clinics, using a mixed-methods approach. She was previously a T32 fellow at MGH from 2014 to 2016.


From 2012 to 2014, Dr. Ng was an NIMH-supported postdoctoral research fellow at the Harvard School of Public Health's FXB Center for Health and Human Rights, where she worked on a project investigating the feasibility and effectiveness of a family-based prevention intervention for children affected by HIV/AIDS in rural Rwanda.

Dr. Ng completed her doctorate in Clinical Psychology with a Child/Family Concentration at the University of Southern California (USC). Her doctoral research focused on the complex associations between genocide experiences, post-genocide risk factors, and mental health in orphaned survivors of the 1994 Rwandan genocide. Dr. Ng conducted her clinical internship with a specialty in Trauma Psychology at USC-Children's Hospital Los Angeles' University Center for Excellence in Developmental Disabilities and graduated Phi Beta Kappa and magna cum laude from Yale University in 2004.
For Dr. Ng's publications, please refer to the below links:
1. https://connects.catalyst.harvard.edu/Profiles/display/Person/110419
2. http://www.ncbi.nlm.nih.gov/sites/myncbi/1lIt8ai_-1SAd/bibliography/46421580/