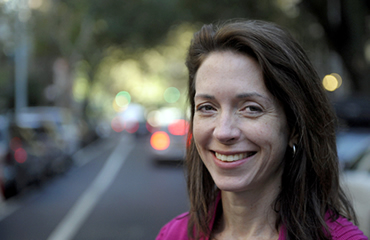 Karestan Chase Koenen, PhD is a Professor of Psychiatric Epidemiology at the Harvard T.H. Chan School of Public Health. She also holds faculty appointments at The Broad Institute and Massachusetts General Hospital. Dr. Koenen's research focus is on posttraumatic stress disorder (PTSD) and genetics.
Dr. Koenen currently serves as the Chair of the PTSD Working Group at the World Mental Health Surveys and the co-leader of the PTSD working group of the Psychiatric Genomics Consortium.
More About Dr. Koenen, Director of Trainee Development
Through her work, Dr. Koenen seeks to understand how genes shape risk for PTSD. She also investigates how trauma and PTSD influence weight gain and alter long-term physical health. Her work provides further evidence that PTSD is not solely a mental health problem, demonstrating that patients need access to integrated mental and physical health care. In addition, she investigates the global burden of trauma and PTSD to advance the genetic analysis of serious mental illness while contributing to global mental health equity in countries that have been under-represented in neuropsychiatric genetics research.

Dr. Koenen has co-published over 200 peer-reviewed articles and was the lead editor for the book Life Course Approach to Mental Disorders. She is the recipient of numerous awards and honors including the Robert S. Laufer, PhD Memorial Award for Outstanding Scientific Achievement from the International Society of Traumatic Stress Studies and the Award for Outstanding Contribution to the Science of Trauma Psychology from the American Psychological Association. She received her doctorate in Clinical Psychology from Boston University and her master's degree in Developmental Psychology from Columbia University.

For Dr. Koenen's publications, please refer to the below links:
1. https://connects.catalyst.harvard.edu/Profiles/display/Person/53633
2. http://www.ncbi.nlm.nih.gov/pubmed/?term=Koenen+KC