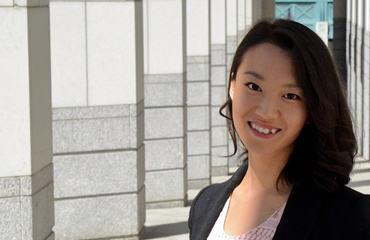 Christie Yunyao Wu is a Clinical Research Coordinator for the Chester M. Pierce, MD Division of Global Psychiatry at Massachusetts General Hospital.
Ms. Wu joined the Division of Global Psychiatry in August 2016. She previously worked at the MGH Center for Addiction Medicine and Lab of Adult Development as a research assistant.
Ms. Wu has been involved with the Division's work with substance abuse treatment and HIV care in South Africa and the Global Psychiatric Clinical Training Program (T32). Her research interests include substance abuse treatments in different cultural contexts and the interplay of substance use and comorbid psychiatric disorders.
Ms. Wu received her B.S. in Clinical Psychology from Tufts University in May 2016.